Here's a picture entry for those who may wonder what a playgroup looks like when it consists of a pit bull, a cowdog and a basset hound!
The Pow wow... (Piglet, Pete and Rodney)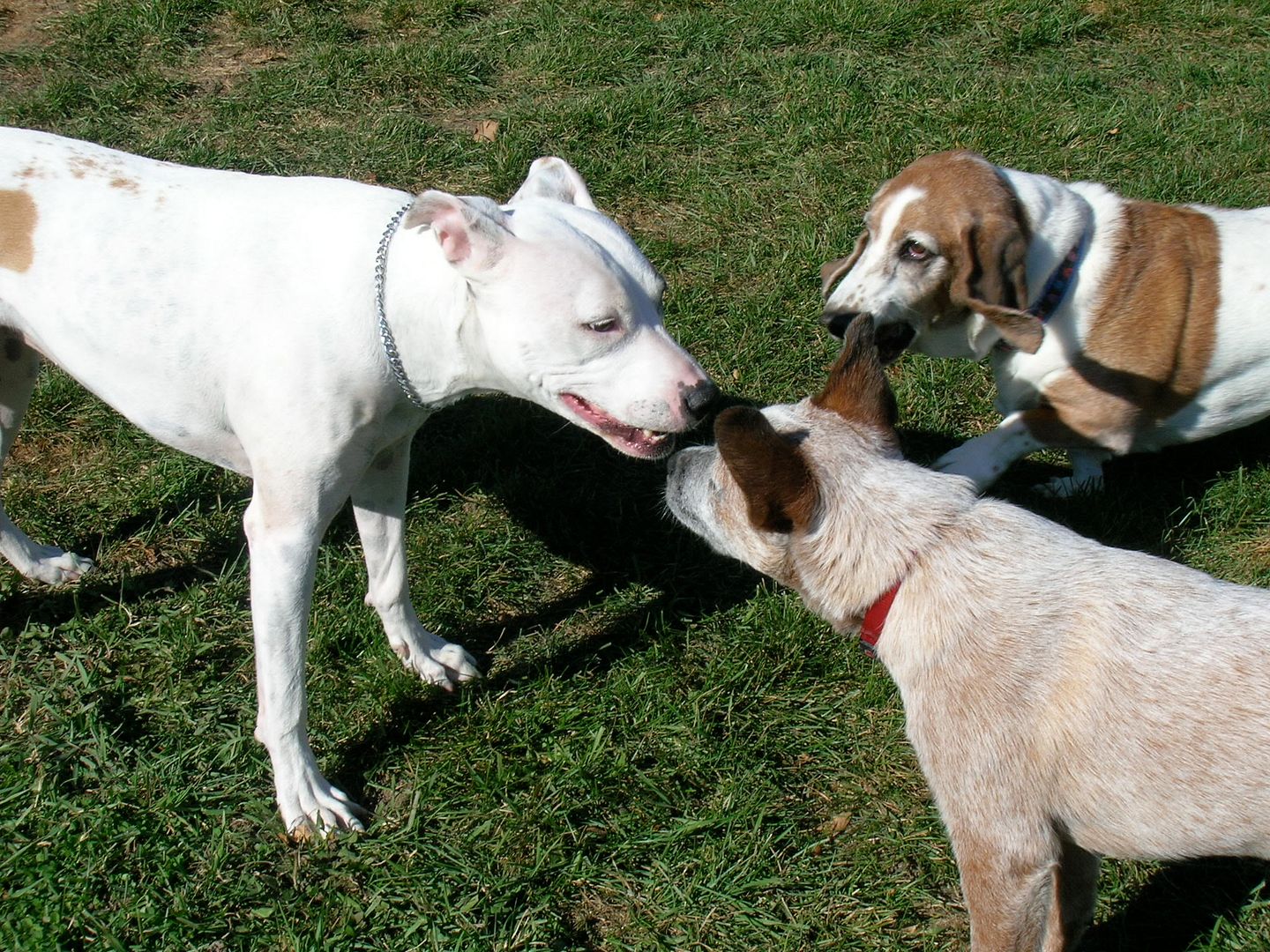 An Invitation to Silliness...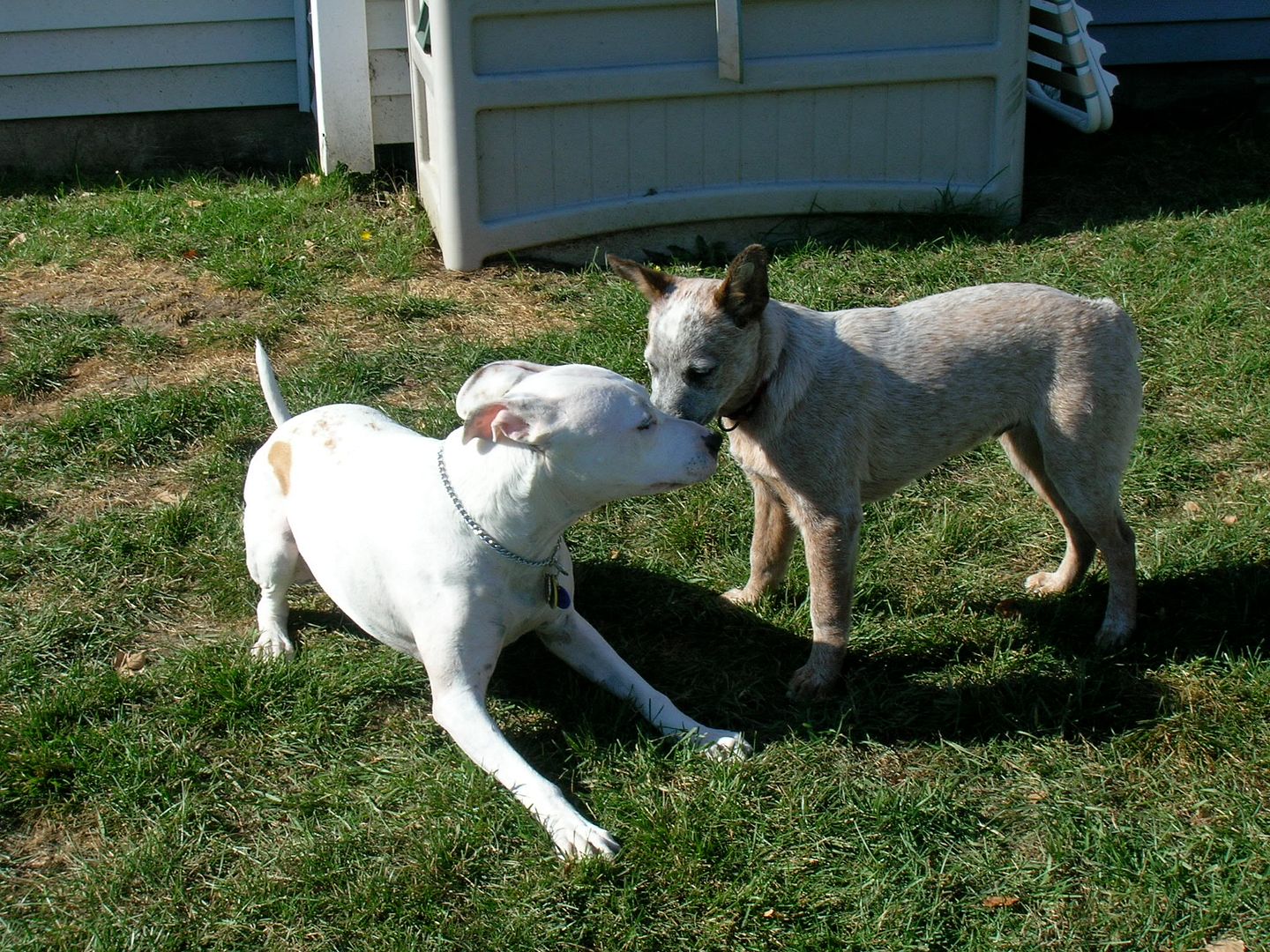 Ready, and....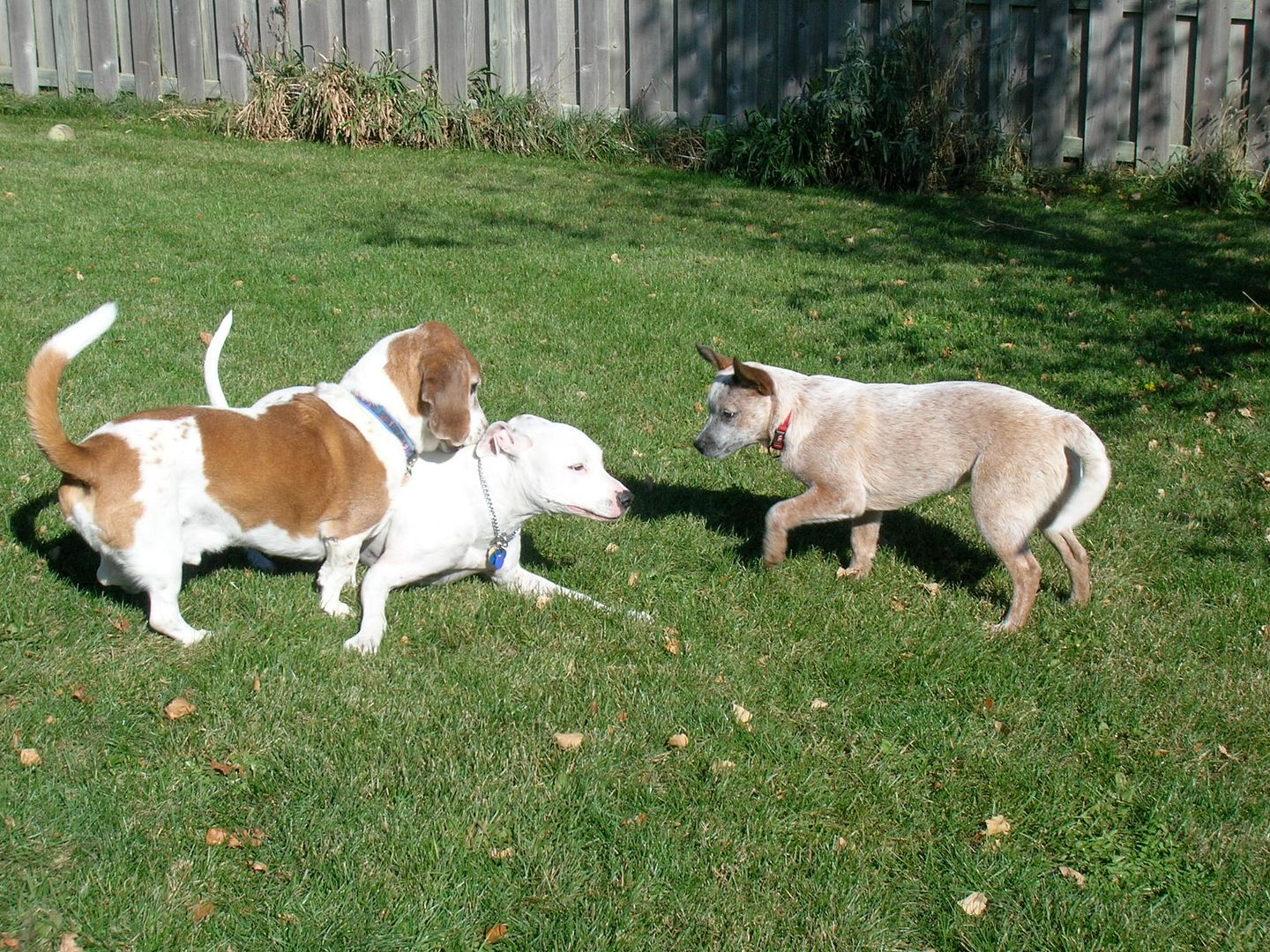 SPROINGGG!!!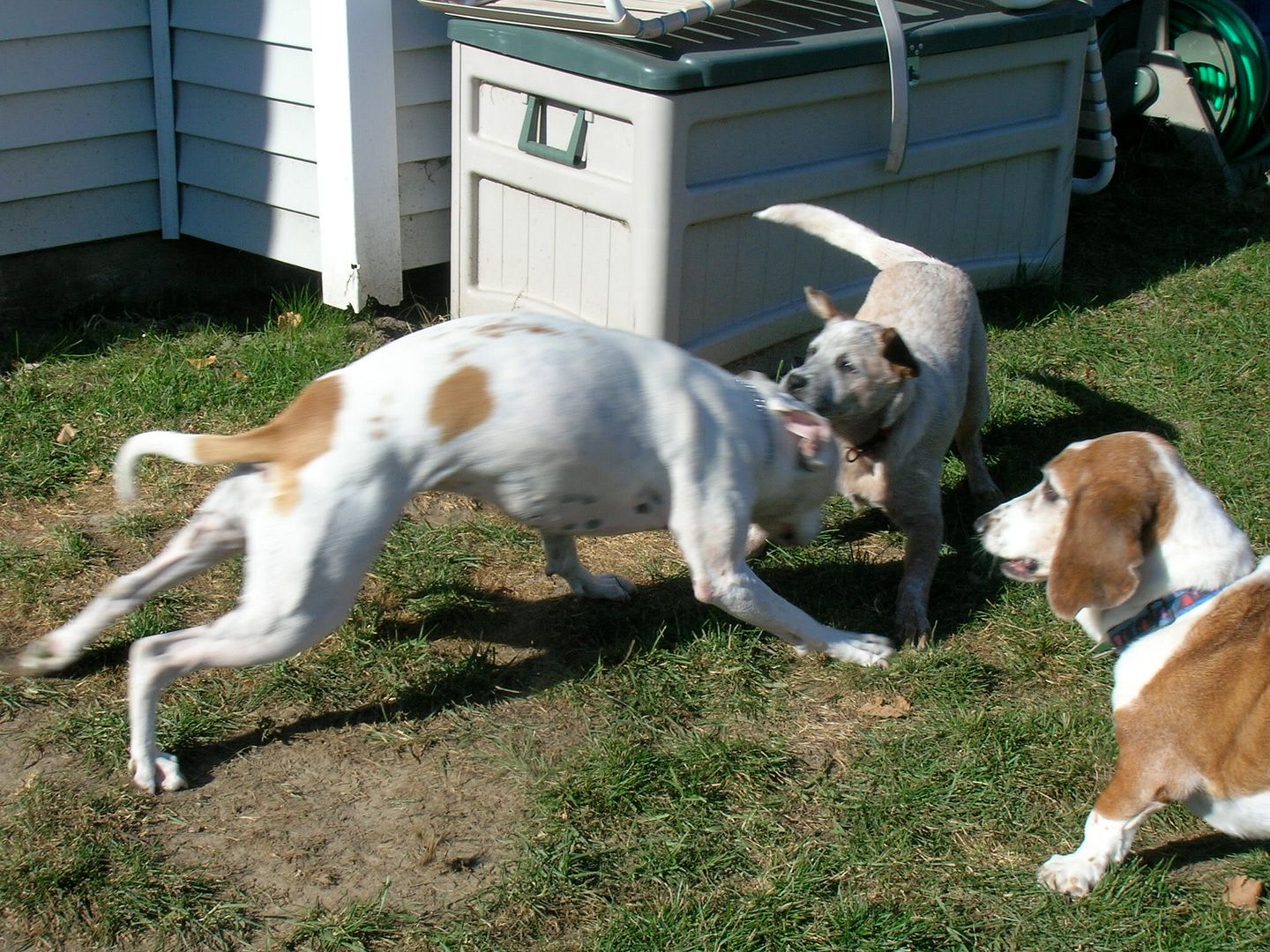 Ya-HOOO!!!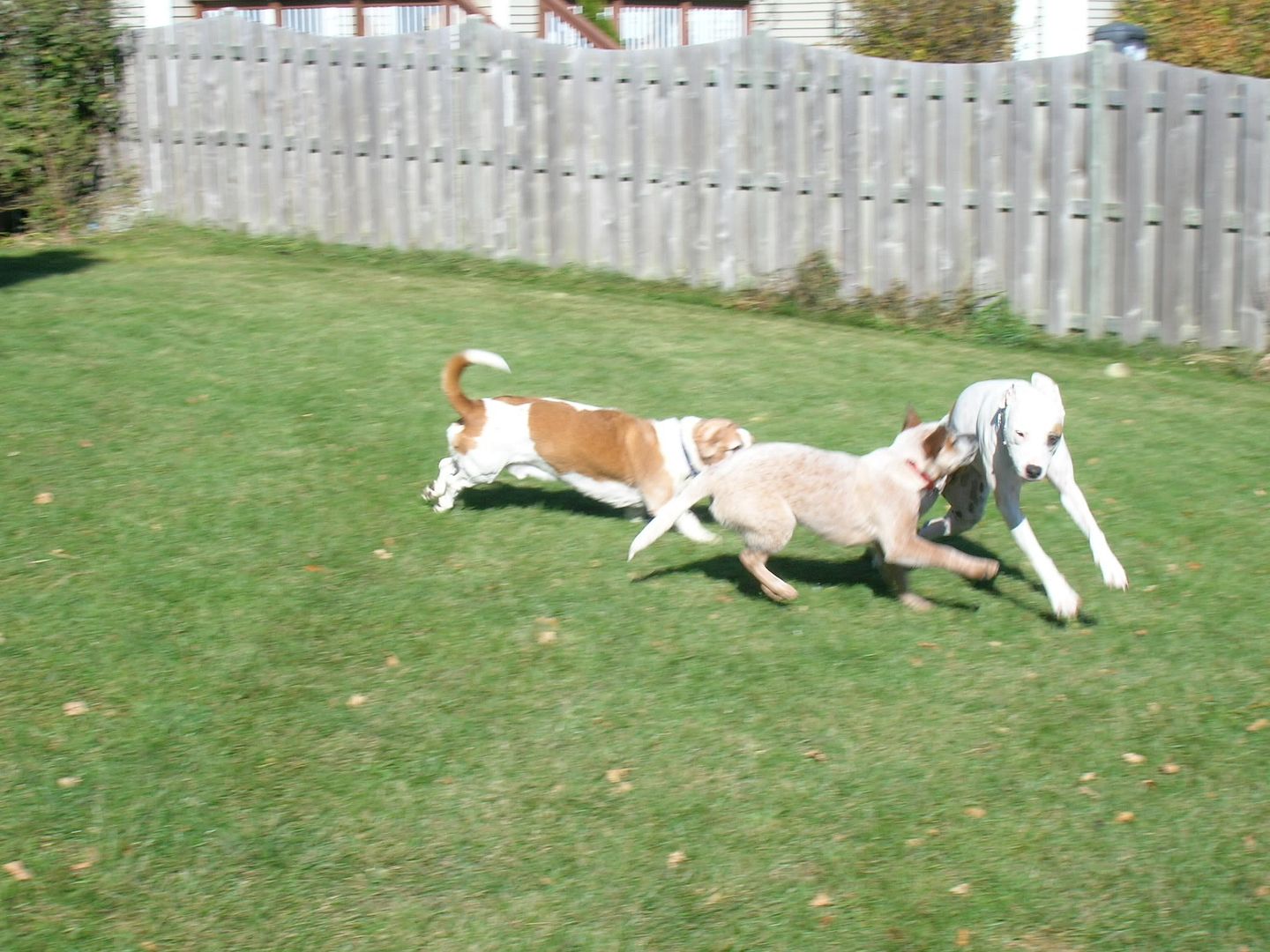 Ball in action!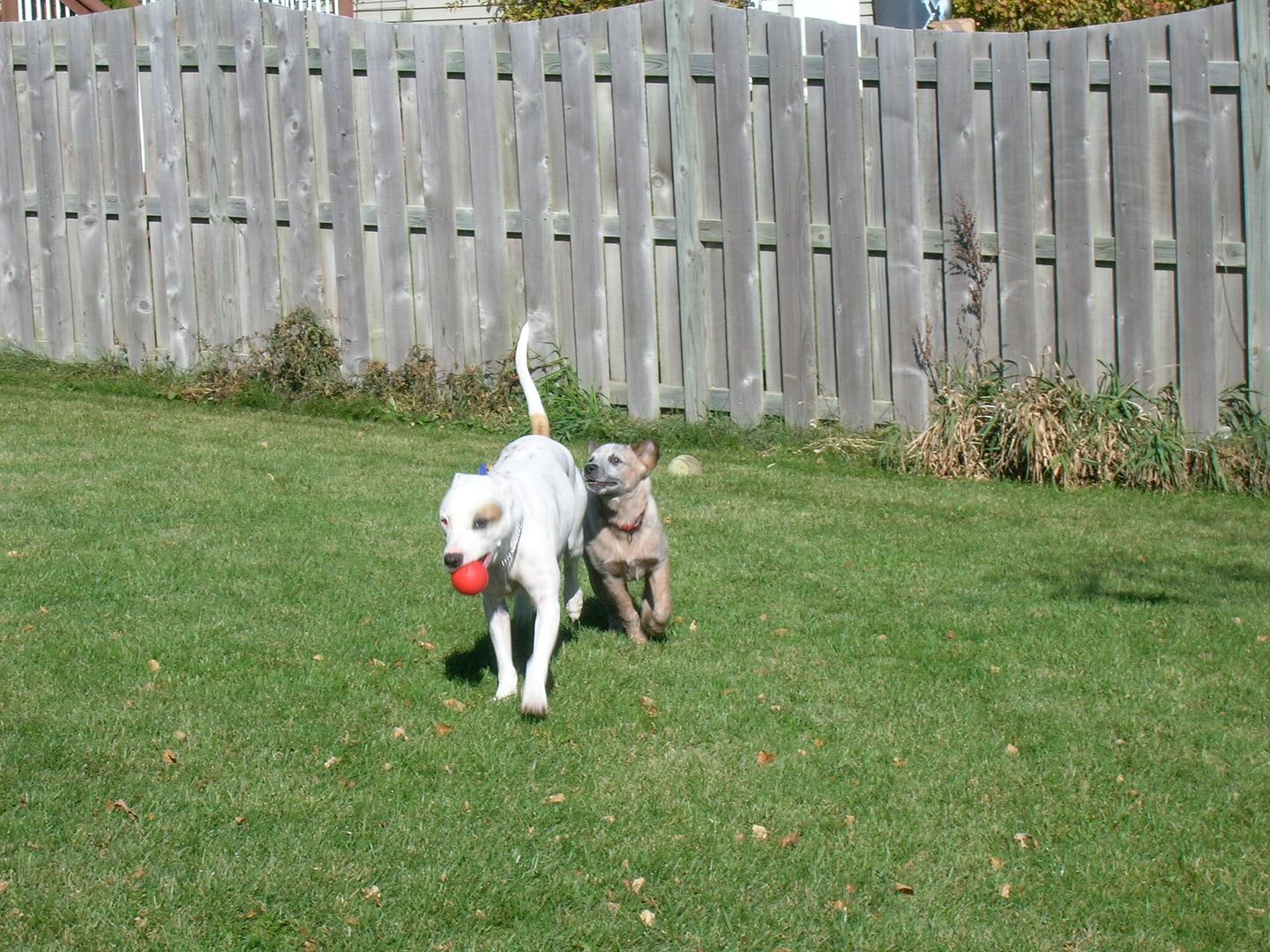 Stay tuned for more fun and games!